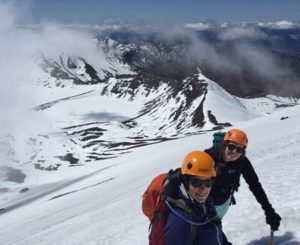 Following on from the success of our Mt Ngauruhoe winter summit last year, this time we will be aiming to summit Mt Tongariro!
When: 16 – 18 September (reserve weekend 23 – 25 September)
Where: Tongariro National Park
Trip Leader: Scott Chamberlain
Level of Difficulty: Beginner / Intermediate
Proposed Accommodation: tbc, National Park
Basic itinerary: (See Facebook for updates…)
Fri – drive to National Park
Sat – full day beginner-intermediate hike to Tongariro Summit from Mangatepopo car park & return
Sun – free day to do 'whatever' pending energy levels etc – then drive home
Options: Trip Leader & route for Intermediate/Advanced sought -please contact Sophie if you're keen to lead this option
Interested? Please contact Sophie Tucker, committe2.tac@outlook.com, 021 597709 for further details and confirm your place.
---
NOTE: We've also had a fantastic response to our Tongariro Summit weekend and are now fully booked with a growing waiting list. Briefing information has been issued so if you have any queries, or would like to be added to the waiting list, please contact Sophie (details above). Scott Chamberlain & Grant Upson have kindly taken on the trip leader roles for this weekend – thanks guys. We'll let you know how it went in the next HiTAC!